Accounting Bookkeeping Support: Tunbridge Wells, Kent – Plan My Gap Year Limited
Our ongoing Accounting and Bookkeeping support has helped, Gap Year Organisers, Plan My Gap Year Limited, based in Tunbridge Wells, Kent maintain financial control of their business. They chose our Compliance Service which comes with unlimited support to help maintain their business.
Founded by Philip Russell after extensive travel and research into volunteering overseas.  Plan My Gap Year has a mission desire to make volunteering overseas accessible and affordable to all.  They work with local communities in the developing world towards long-term sustainable goals. Assured that there is no better way to travel and make a positive impact on the world.
With much of his time spent travelling Phillip needed a software package for his finances, that he could access from anywhere so, in short, he needed the cloud. We helped Phillip set up Xero and then maintain it so that it gives him the figures he needs to be in control.
Our Compliance Service includes unlimited support by telephone and email and whilst we are not always in the same time zone as him we do get back to him promptly.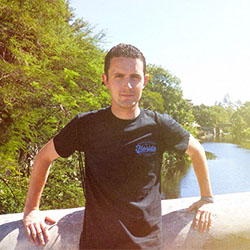 Accsys are a trustworthy and reliable company who are always able to help advise and guide you through any accounting/bookkeeping queries. Their team are knowledgable, professional and approachable. They bring a refreshing/up-to-date approach to what can traditionally be a bit of a dinosuar industry.