Management Accounts: Maidstone, Kent – Teaching Support Limited
We helped with management accounts for Kent Small Business of the Year 2018, support teacher supplier, Teaching Support Limited, based in Maidstone, Kent who felt they weren't getting the best advice from their previous accountant. They chose our Compliance Plus service.
When we started work with Sophie from Teaching Support she has control of every aspect of her business. With an excellent reputation amongst SEN schools and teachers, they provide a first class service. The one area Sophie needed help on was her finance.
We helped them convert to Xero, provided free training and worked with Sophie to give her a deep understanding of the numbers.
In addition, we showed Sophie how to achieve management accounts from Xero and met with her regularly to ensure she understood them.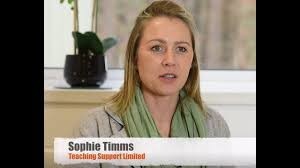 I moved over to Accsys Accountants two years ago and have been delighted with their services. I feel so much more in control of my company finances and have definitely improved in terms of efficiency as a result. The whole team are friendly and extremely knowledgeable, I would highly recommend them to any business owner looking to get a detailed insight to their company accounts and a hands-on approach from their accountant in order to achieve this.