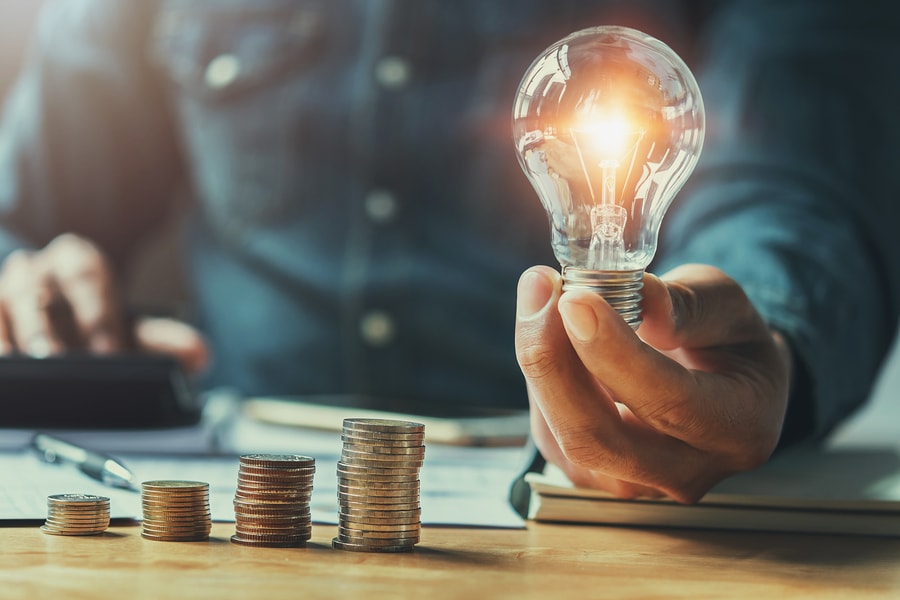 We are always advising clients to cut costs and save on overheads – it comes with the territory, but sometimes spending your money can wind up helping your business immensely, protecting it from slower times.
It might seem counterproductive to spend money when you want to put it in the bank – and make no mistake, saving and investing are also vital; saving £1 in overheads is the equivalent of £2 or £3 less sales that you need to make – but there are also things that smart business owners should spend their money on today:
1. Employees
Your business is nothing without your employees and happy employees are more productive, motivated and loyal. Smart business owners know that it's worth spending a little extra money to ensure you have the best employees in your team and to reward them for their hard work.
When you can, spend money on your employees. Offer bonuses or gifts for meeting their goals or exceptional service, provide better-than-average benefits plans, give them opportunities for training, or increase their salaries.
Happy employees not only give more to your business they reduce the turnover rate, saving you the cost and headache of finding and training new workers. Plus, your clients and customers like seeing consistency in your staff, so they'll appreciate that you keep your workers happy.
2. Marketing
Many business owners think marketing is about finding clients today, but a good marketing strategy looks to the future. Just because your business is busy today doesn't mean it will be tomorrow, and if you only focus on your marketing when things are slow, your downturns will last longer than they should. Unfortunately, too many business owners only step up their marketing efforts when business slows down.
By then it's too late.
No matter how busy you are today, marketing should be one of your financial priorities. You need to market yourself today to ensure a consistent supply of customers tomorrow, next week and next month. Spend your money on a proven marketing strategy that draws customers in and you might be able to avoid future downturns or at least stop them from lasting as long.
The best way to do this is to try multiple marketing approaches, but ensure that you measure the response you receive from each. Then spend more on what works and cut what doesn't.
3. Administrative tasks
There's a lot to running a business that can be outsourced. Yes, outsourcing costs you money. But it also saves you valuable time and energy and may also prevent needless headaches.
There are many service providers out there that offer valuable assistance, freeing up your time to focus on the things you love to do and are more skilled at. You can outsource your payroll, invoicing, bookkeeping, accounting, legal advice and marketing. You can even hire an administrative assistant to help you with day-to-day business tasks.
These outsourced service providers are specialists in their field and can provide you with the services you need, when you need them. If you're not an expert in those fields – especially legal and accounting – outsourcing those tasks can also prevent costly errors.
Your time is valuable. Spending money so someone else can take care of the mundane tasks that you dislike is worth the expense.
4. Innovation
Spending money on innovating can reap rewards not only from the thing you are innovating on, but also on R&D tax credits.  R&D relief allows companies to deduct an extra 130% of their qualifying costs from their yearly profit, as well as the normal 100% deduction, to make a total 230% deduction. If the company is loss-making you can claim cash back of up to 14.5% of the surrenderable loss.
5. The right tools for the job
No matter what your business does, without the right tools, it will be harder and less efficient.
Tools could mean actual tools, the right equipment, or in the following example, software.
We have a client who uses paper timesheets for seventy employees. The A4 paper timesheet forms are completed by hand by employees, then typed up manually by an administrator and inputted into the Payroll software. An investment in a clocking-in machine that is linked to the cloud to produce summary reports, would save time and make it a more efficient process.
Without a doubt, the initial outlay may dent your budgets, but having the right tools more than pay for themselves in the long term and the benefits you reap from the efficiencies make them worthy of the investment.
Final thoughts
Savvy business owners know there's a time and a place to spend money. Spending your money in smart ways saves you time and energy. It can even save you money in the long run by reducing turnover, preventing expensive mistakes and making the business efficient.
You won't often hear me advocating spending money – it's against my nature! – but spend it wisely and it's an investment, not a cost.
We help all clients assess if an investment is right for their business as standard included in their fixed fee.