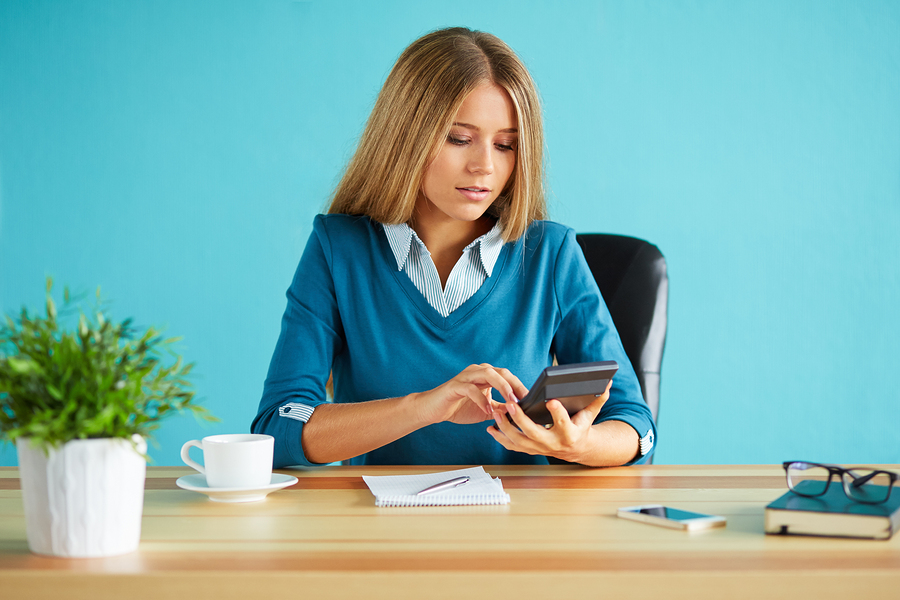 Although most business owners recognise the importance of careful financial management, few seem to want to spend their time dealing with numbers. Unfortunately, not keeping a close eye on your income and expenses can be very costly for a business.
Here are five of the most common bookkeeping pitfalls, and some simple tips for getting back on track.
Mixing business and personal
All too often, business owners adopt a "buy now, sort later" approach to expenses, using the same credit card for personal and business purchases. At the end of the month, they're left poring over statements, trying to sort things out. Mixing business and personal expenses costs extra hours of bookkeeping each month and muddies your overall financial picture.
Avoid this pitfall by using a separate credit card and bank account for business and being disciplined about separating expenditures. If you need money from your business then transfer a set regular amount to your personal account.
The first thing HMRC will look at, in the event of an investigation, is the level of personal expenditure going through the business.
Neglecting to keep receipts
Receipt-tracking is a necessary part of business ownership. You need to keep track of receipts to understand spending patterns and effectively manage your company's finances. And if you want to claim deductions for tax or VAT then you will need a valid receipt.
But far too many business owners take a haphazard approach to collecting and organising receipts—especially while on-the-go, where on average a whopping 50% of their expenses are generated.
A simple tip is to take a picture of the receipt and email it to yourself or better still a dedicated accounts@email address or use Xero's smartphone app to take a picture of the receipt.
Not taking advantage of technology
Are you still relying on manual accounting methods? While basic spreadsheet tools can get the job done, they leave the door wide open for human error.
What's more, manual methods simply can't match the technological benefits offered by software like Xero. These systems track invoicing, link with your credit card and business account, organise expenses, and generate insightful financial reports.
We offer FREE training to all of our clients on Xero and paid courses for everyone else – see XERO TRAINING IN KENT for more details
Not keeping accounts up to date
Let's be frank. Most business owners don't look forward to that weekly appointment with "the books."  In fact, many cite bookkeeping as their most dreaded responsibility and will find a host of reasons to avoid it.
If you avoid it and let it build up, you are only delaying the inevitable – keep on top of it and the pain is much less. Also, up to date books help you see upcoming financial problems much sooner.
Doing it all yourself
It is completely understandable for budget-conscious business owners to try to cut costs by handling bookkeeping on their own. However, taking advantage of professional help—even on a part-time basis—can generate substantial savings of time and money over the long term.
Time to get savvy about bookkeeping. The biggest pay off? Saving time with these bookkeeping tips will allow you to invest your talents and energy where they will be most profitable.
We offer a cost-effective bookkeeping service so please contact us if you would like more info.
Finally, Get The right Accountant
A final word on having the right Accountant.
Many accountants don't actually care about your bookkeeping reality, if they did, they wouldn't let people stay using spreadsheets or outdated desktop software that isn't right for their businesses.
So, if your Accountant isn't giving you pro-active advice in this area then its time to change accountants.