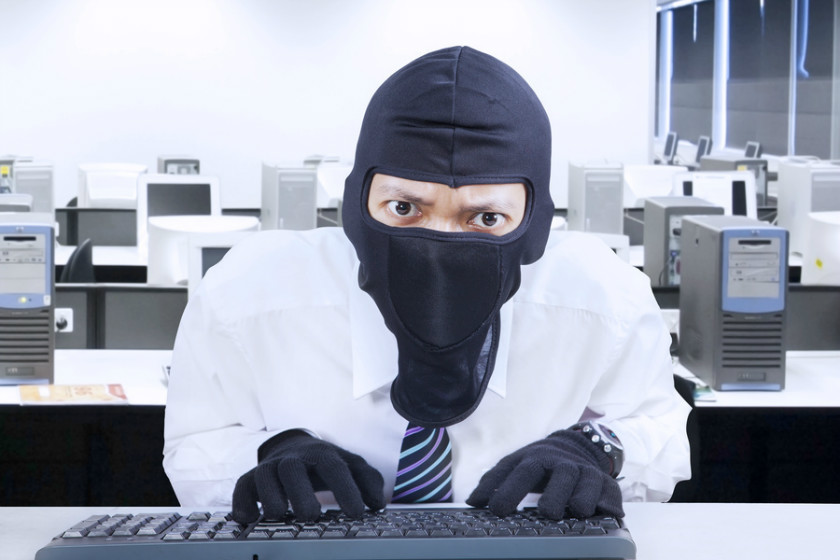 You don't have to look very hard to see cases of Employee Fraud, such as the case of Darren Carvill who stole more than £250,000 from employer Mr Clutch  in Strood, Kent
https://www.kentonline.co.uk/maidstone/news/accounts-worker-blew-stolen-250-000-on-escorts-and-drugs-202559/
or Stephanie Graysmark who stole £177K from her employer Central Beach Caravan Park in Sheppy, Kent
https://www.kentonline.co.uk/sheerness/news/gambling-addict-who-crippled-business-ordered-to-repay-1-207029/
These frauds are increasingly common, and the punishment, in my opinion, often doesn't fit the crime. It was reported that in the case above one convicted fraudster was give community service and asked to repay just £1 and one was given a suspended prison sentence.
According to Action Fraud, the list of common Frauds include payment fraud, procurement fraud, travel and subsistence fraud, personnel management, exploiting assets and information and receipt fraud. Employee fraud is a real risk for business owners.
This article will help you recognise the most common signs of fraudulent activity before an unscrupulous employee destroys your business.
Identifying high-risk employees
When an employee has something to hide, their behaviour may become suspicious; they may act closed off, secretive and defensive.
If someone resists change to their role within your business for no apparent reason or becomes overly defensive about their role in the business then they should be considered to be a high-risk person, not only to the businesses future growth but also for the potential of fraud.
Another common clue is a worker who won't take time off for a holiday (because of the fear that someone may take over their duties and discover the fraud). In extreme cases, others will try to cover up their improved financial status – a new car or home, for instance – with tales of a lottery win or inheritance.
In addition to employees acting suspiciously, high-risk employees might also include those:
struggling with debt
dealing with mounting bills because of unfortunate circumstances (e.g. divorce, a family member's poor health)
with a history of drug abuse
involved in risky financial ventures (e.g. gambling, investments)
Access and opportunity
Unsurprisingly, the highest risk employees for fraud have trusted roles in finance accounts payable, acounts receivable, accounting, and bookkeeping.
In order to commit fraud, an employee must have both access and opportunity – that is, access to funds, banking records, and accounting data.
The ideal situation is someone entrusted with performing multiple roles; that is, they can both write and sign cheques, process accounts payable and handles bank reconciliations.
In many small businesses, this level of control is unavoidable but you can put things in place to minimise the opportunity.
Unmanaged control
Access is just one part of the equation when it comes to employee fraud. Also, keep a watchful eye on employees who exert control over certain aspects of their job.
For instance, the may insist on:
working unnecessarily long hours
working outside of regular business hours taking work home with them
performing specific job duties and refusing to share certain tasks
only dealing with a specific supplier or vendor*
Working with suppliers who are friends or family
Resisting change
* A common employee scam is known as "purchasing fraud" occurs when a supplier or vendor inflates an invoice amount, the employee cuts a cheque, and both parties split the difference.
Red flag scenarios
Monitor your financial records closely, and investigate more closely if you come across the following discrepancies:
Mismatched payees: the name on a cashed cheque doesn't match the name entered in the books
Identical payments:  two cheques have cleared for the same amount to different vendors in the same date range; one may have been authorised on the strength of supporting documentation for the legitimate payment.
Questionable companies: a supplier or vendor with unprofessional invoices (i.e. obvious errors, a missing or incorrect address, home address, and/or non-existent web presence)
So how do we deal with these Frauds…
For tips on how to minimise your company Fraud read our blog >>> Don't become a victim of Internal Fraud – 5 ways to avoid being ripped off.
How we can help
If you are suspicious of any of your employees, we can help by reviewing your internals systems and control and making sure steps are in place to minimise the possibility of Fraud.
I have to say that over the years the one thing I find most ironic about internal fraud is that almost every business owner I have ever spoken to about the possibility of fraud in their organisation has said that they trust their bookkeeper 100% and that they just wouldn't do that to them – well that is always the case until they do.